Rita Hovakimian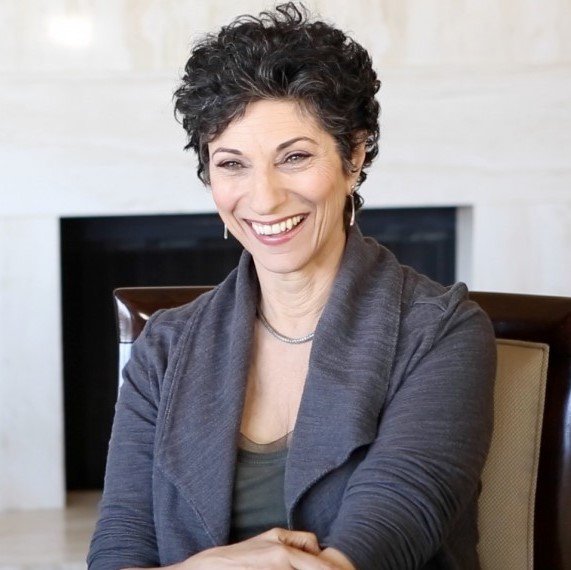 At Inspiring Success, Rita Hovakimian helps business owners identify what's holding them back from achieving the level of prosperity and growth they desire. Even successful entrepreneurs making 6-7 figures hit plateaus and need guidance in getting to the next level. Setting goals, strategizing and planning are all keys to achieving success, but only after releasing the unconscious limiting beliefs that are sabotaging your success. Rita works with individuals and groups to embody empowering beliefs that are in alignment with their vision and goals. The result of this approach is more clarity of purpose, freedom and inspired action toward achieving more than you ever imagined possible.


About Rita
Rita Hovakimian is a Business Coach and Prosperity Mentor, who has helped thousands of entrepreneurs identify and achieve their professional goals for more than 20 years. She understands the path to success involves our relationship with money, and how we charge for our services correlates to our self-worth. Deeply-entrenched limiting beliefs often play a role, so much of Rita's work centers around identifying those beliefs and installing more empowering ones. She also helps small businesses co-create an inclusive and inspiring work culture with their staff.
Rita is a certified Professional Coach through New Ventures West with extensive training in the Enneagram system of personality development and awareness. She holds a Bachelor's Degree in Physical Education with an emphasis in Exercise Physiology from San Francisco State University and graduated with honors. Additional training includes four years of intuitive training at Bastyr University in Washington as well as masters-level certificates in Neurolinguistic Programing (NLP) and Ericksonian Hypnosis through Christopher Howard Training in London. She has studied with the best mentors in her field, embodying the principles she has learned and sharing with those she has coached over the last 20+ years.
Her training in physiology and background as a dancer led to the creation of her first workshop in 1991 "Women, Power and Body Esteem: Being a Woman in the 21st Century," which she lead for 11 years to over 2,000 women throughout the US and in Canada. Its focus was on the authentic expression and full acceptance of what it means to be a woman—both inside and out. One of her greatest achievements was certifying other coaches throughout the world in this deep, empowering work so more women would be able to embrace all that they are, and all they aspire to be.
Today Rita conducts live workshops in the San Francisco Bay Area: "Wealthy Mind and Prosperity Consciousness Intensive" and "Magnetizing Success and Prosperity Planning Intensive," both of which are widely attended. She coaches individuals, groups and small businesses, and is a sought-after speaker on the Four Money Types as well as other prosperity topics. Rita is always engaged in growth and development, both personally and professionally, and has been meditating for over 20 years. Her husband, Robert, is her biggest supporter in work and in life.
To learn more about working with Rita, please contact us.