Is the Wealthy Mind and Consciousness Intensive for me? If so, the time is now!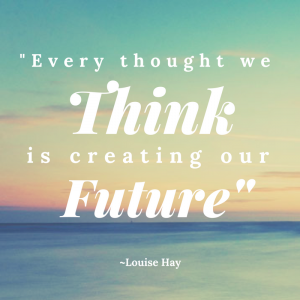 I suspect that there are several people reading this message that are still "on the fence." You've been hearing about my June Wealthy Mind and Consciousness Intensive 2.0 for months now but you have yet to take the plunge. I wanted you to know that registration closes in a few days, on Monday, June 5th and I want to encourage you to take that plunge.
My Wealthy Mind and Consciousness Intensive is designed to catapult you into being in the flow, so you can continually receive the goodness of life. Attracting abundance is about recognizing the powerful being that you really are – and preparing to step up and play full out!
What's the easiest and best way to do that? Remember Key Practice #6: Being Part of a Community?
During my Wealthy Mind and Consciousness Intensive, prosperity shows up the minute you walk in the door and begin to surround yourself with like-minded people. Clients like you who choose to work with me are already successful, high-level professionals who are ready to take work and life to a whole new level. There is no better way to attract abundance than to share in the journeys of people who are taking the same steps to transform that you are.
You will immediately find yourself in a group of people ready to bring themselves to that next level of expansion, though perhaps unsure of how or where to begin. Maybe you've had the sense of a limiting belief that's lurking below the surface of your mind, not letting you go to the next level. You might be doing everything "right" on the material plane according to conventional wisdom, but unless your beliefs align with who you are, the expansion you are seeking has not yet occurred.
At your core, you are spirit – always expanding and evolving, and possessing unlimited beauty, abundance, and goodness. This intensive WILL bring you back in alignment with the natural flow of the universe so that those gifts can be received.
How do I know? Every year, I take the time to do for myself just what you will do during this weekend: I participate in a two-day retreat with the coaches who taught me these skills. Attracting abundance, for me, is an ongoing process during which I am always examining my limiting beliefs. I designed this Intensive for busy clients who want to co-create with other people who have that same level of commitment and intention.
I am so looking forward to the Wealthy Mind and Consciousness Intensive 2.0 on June 9-10 because I'll get to meet and work with a whole new group of "co-conspirators" who are ready to transform their lives in just the way I did. I am clear that I have the life I have right now – a thriving business supported by a creative business team, a vibrant network of family, friends, and spouse – because of the limiting beliefs I've been able to release…the kinds of beliefs that I'm eager to help you recognize and let go of too – all the "I'm-not-good-enough's" and "I-could-never's" and "I-don't-deserve's" that unconsciously limit our potential and sabotage our success and prosperity.
What are the limiting beliefs that hold you back from achieving success and prosperity? Please share in the comments.
xo,
Rita