Wealthy Mind Training & Consciousness Intensive
June 10-11, 2022

A 2-Day Event
Do you undervalue yourself and your services? For most of us, our relationship with money is confusing, conflicted, disconnected and disharmonious… and we don't even realize it. We sabotage our efforts and wonder why we can't get ahead. All of us have unconscious beliefs that drive our behavior and hold us back from achieving what we want. Uncovering those beliefs is critical to a healthy relationship with money, leading to unlimited success and a prosperous life overall.
Do any of these statements ring true for you?
I've achieved a moderate amount of success, but I've reached a plateau and feel stuck
I want to believe the Universe will provide for me, but deep down I'm not convinced
I'm afraid if I raise my rates, clients and customers will disappear
You have to work hard to make money
Wealth is for other people, not me
It's impossible to get ahead in this economy
I don't have what it takes to make a lot of money; I'll never be rich
Wealth starts in the mind. The ability to achieve your goals hinges on your personal beliefs about money, wealth and success… and most of us unconsciously set limits on all three.
Shift your Beliefs and
Attract the Prosperity you Desire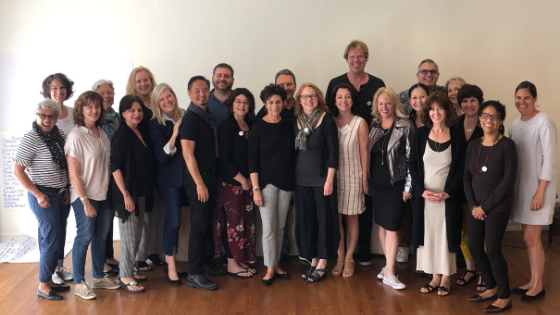 "In my past, I had always struggled in my relationship with money. I never seemed to have enough of it; I was constantly worried about it and suffering because of it.
I just couldn't figure out how to make money work for me. I didn't understand why some people with a lot of money worried and talked as if they didn't have any, while others who didn't have much weren't bothered by that fact.
But then there was another group of people who really inspired me. They believed money was abundant, knew they would always be provided for by the Universe, and were financially prosperous. They seemed to attract what they wanted with ease. I wanted this possibility for myself so I immersed myself in studying with the best mentors in the field of prosperity and I committed to master money myself.
So began my journey 20 years ago in eradicating my beliefs around scarcity and wealth is difficult to attain. Now I know the practical, effective steps to attract and sustain prosperity, and I'm thrilled to share what I have learned with others."
XO,
Rita
Over these two days you'll learn:
Where you undervalue yourself and why
How to eradicate self-limiting beliefs that prevent you from reaching the level of success you desire
How to install more empowering beliefs about wealth and prosperity
New, empowering actions to change your financial mindset
10 keys to consciously manifest what you want
How to increase your confidence and stand in your value
The power of an abundant mindset
How your beliefs about money affect all areas of your life
How to replace struggle with ease
Why charging what you're worth is actually of greater service to others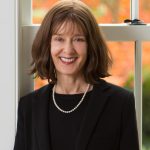 "Rita is very inspiring—a true role model! I find myself re-reading my notes from [her program] often. It keeps me focused on prosperity, and as Rita taught me, whatever you focus on expands! I used to believe that if work wasn't torturous, I wasn't working hard enough and didn't deserve financial success. This leads to a great deal of unhappiness. Since letting go of my limiting beliefs, I find work much more joyful. Resetting my mindset to focus on ease, comfort, security, and wellbeing has changed the way I see each day. I now believe my financial success is a gift and I am deserving of success! With her direction, I've also been able to visualize my financial goals more often, focusing on abundance. I now know that I am the creator of my reality and each day brings new miracles. There is no limit to my success…" whatever the mind can conceive and believe, it can achieve!"
Barbara Chambers
Architect
During our time together you will also:
Transform your subconscious beliefs and attitudes so that you're free to effortlessly attract the business and life of your dreams!
Bring all parts of yourself into alignment with the future you are creating
Learn how to shift from a survival-based business model to a thriving business model
See how building your business from a foundation of surrender, faith and trust opens the way for miraculous results
Discover how your alignment with these Universal principles benefits not only you and your business but also the world around you
Immerse yourself in an environment of abundance, beauty, and grace where you'll be uplifted and inspired by other high-achieving people like yourself
Ground your visions and intentions into the subconscious mind and body to ensure their success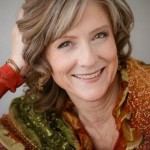 "Within three days of the Intensive, I had two new clients, and gifts from the Universe started magically showing up in my life. Rita was masterful at guiding me through my limiting beliefs, releasing what no longer served me and helping me receive a powerful vision for my life and business."
Nancy Monson
Executive Leadership Coach
Undervaluing yourself and leaving money on the table doesn't serve you or your clients. It is incredibly liberating to release those negative beliefs and confidently walk toward the financial empowerment that is your birthright!

There is nothing else like this. I created this intensive so that leaders, entrepreneurs and small business owners like you would receive the support, information, and transformation you need to get on track and step into the deepest groove of your success. This weekend program will support you to do the inner transformation that will get you where you want to go, and provide you with expert coaching, concrete tools and an inspired plan of action to create results beyond anything you can imagine!
Your most important asset in achieving wealth is your mind. Align your mind with attracting the success and wealth you desire with ease. I look forward to working with you and helping you learn to attract as much success as you are willing to accept and allow.
The ability of the mind to attract wealth is simple and practical. I can't wait to show you how!
Join me for this powerful intensive.
xo,
Rita