WOMEN, POWER & BODY ESTEEM COACHING CERTIFICATION PROGRAM
---
The Women, Power & Body Esteem (WP&BE) program was a wildly successful, transformative workshop that Rita Hovakimian conducted for over 11 years. Over 2,000 participants have graduated from the program.
The deep and profound work of WP&BE examines women's relationships with their bodies and their self worth.
At the core for so many of women, we are successfully operating on top of a conversation of our unworthiness and not good enoughness.
When women have a loving and deeply empowered relationship with their body and their self worth, we are left with more access to our true beauty, presence, confidence and full self-expression.
How we treat our bodies and what we say about ourselves impacts every aspect of a woman's life: our business and career, our relationships, health and our ability to allow prosperity into our lives.
This potent work allows women to reclaim our power and show up as the leaders we are in a very grounded way.
The WP&BE Coaching Certification Program is an opportunity for you to work with hundreds (or even thousands) of women to reclaim their own power. This program is a "done for you" business-in-a-box income stream that can broaden your offers and impact women in soul-touching and powerful ways.
This certification, based on over 20 years of applied business experience and research, is designed to include everything that you will need to help women in transforming their relationships with their bodies and themselves, resulting in incredible success both for you and your clients.
"The Women, Power and Body Esteem Workshop changed my life! I had tried every avenue to improve myself: personal trainers, nutritionists, therapists and coaches. I was on a quest to fix the parts. The Women Power and Body Esteem Workshop was the first place that I experienced being a whole person. After the workshop I started producing unprecedented results in all areas of my life and experiencing life in the NOW. Not only did my body image improve, but so did my work performance and my relationships with people. I have come into my full power as a woman."

— Mary Berry, Corporate Banking Executive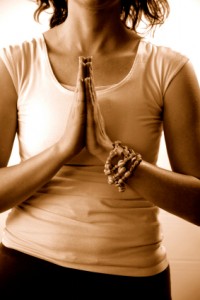 ---
The WP&BE Coaching Certification Program is ideal for you if you are:
a coach for women in business or in leadership positions
a yoga, pilates, or fitness entrepreneur
a holistic practitioner, healer or bodyworker with an entrepreneur mindset
and if:
You are committed to women transforming their relationship with their bodies, accessing their self-worth, and being the powerful leaders they are meant to be.
You are interested in making a lucrative income in an easy, fun, and fulfilling way.
You have a commitment to access your own worthiness and to mentor other women in accessing their worthiness.
You have a commitment to awaken to your power and beauty as a woman and guide other women in their awakening, resulting in them having more presence and confidence.
You want to free yourself and others once and for all from the belief that how one looks is a measure of their self-worth.
You know that when a woman loves herself she is in her power and she expresses her leadership in a loving and gracious way and she impacts her family, her community, and all those she touches.
---
A Turnkey Business
Built to be a turnkey business, during the WP&BE Coaching Certification you will receive all of the forms, templates, and scripts you need for you to begin acquiring and working with clients right away.
This is a no-brainer income stream that you can add to your business right now.
The beauty of this customizable business-in-a-box blueprint is that you can offer it in many formats. Using your own authentic expression, here are five ways that you can begin making more money in your business right away by providing these valuable and in-demand programs.
Offer Women, Power, and Body Esteem workshops to live groups in a workshop format ($298-$998 per person)
Offer Women, Power, and Body Esteem information in teleseminars ($498 and up per person)
Integrate Women, Power, and Body Esteem materials into private retreats for (VIP) clients either live or virtually ($1998-$3998 per person)
Provide Women, Power, and Body Esteem information in monthly group programs ($1298-$1998 per person)
Provide Women, Power, and Body Esteem material with 1-on-1 coaching clients in a 6-month format ($3498-$9998 and up per person)
---
Program Details
Here is what is INCLUDED in your Certification Program (For Group Format Only):
One 90 minute pre-training call
Pre-Training Checklist and Preparation Package
A 2-day live or virtual training
Three 75-90 minute weekly Training and Q&A Calls
Recordings for each Training Call
You will also receive ALL the content you will need for your own Women, Power, and Body Esteem Program to be powerful, transformative, and successful including:
Course Syllabus
Pre-Workshop Exercises
All Workshop Forms (includes Pre-Workshop such as the Welcome Packet)
All Workshop Handouts
A Workshop Checklist
Post-Workshop Exercises
You will also receive a resource guide that represents the research I did over 11 years to create the Women, Power, and Body Esteem Program.
---
These are the requirements for Certification:
Attend a 2-day live training in a group format (if available) OR working with me one-on-one. This includes going through the workshop exercises yourself as well as having me train you in the delivery of the materials.
Attend or listen to three 75-90 minute, Q&A and coaching calls if in a group format. This will not be necessary for a one-on-one training format.
Complete and document six 30-minute coaching buddy calls.
Submit a 10-15 minute video or audio of you delivering a module of the material to a live person.
---
Testimonials from WPBE Participants
Wouldn't you want these kinds of comments from the program you lead?
"The Women, Power & Body Esteem program did just that! It empowered this woman to find body esteem, authentically and completely! Truly, this is the most profound, deep and vulnerable work I've done.

As a Woman: My energies were blocked by years and years of stories I created for myself about what it means to be a woman; an ideal woman worthy of love and affection. These blocked energies kept me in a state frustration and resentment. In WPBE we dispelled the collective unconscious notion of what 100s of years worth of society say it means to be a woman, and through this I was able to create my own, new and authentic expression of what it means to be ME.
With my Personal Power: Playing small and being a victim is who I was being. I reclaimed my inner power and renewed my commitment to self by expression of who I am in this world. I am a powerful woman who is committed to the transformation of those around me.

With my Body Esteem: I had not realized that I never saw my entire body in the mirror. There was a major disconnect from my neck down. Having to be with my bare self, both figuratively and literally, was a breakthrough in the area of vulnerability and compassion for my own body."

— Susan Jentzsch, fitness center owner & designer of MODA by Sofia (activewear for real women)
"My biggest takeaway from Women, Power & Body Esteem workshop was a greater amount of love and appreciation for my body. I had never really thought about giving love, appreciation and kindness to myself, only to others. It allowed me to listen more to myself, my intuition, trust it, and care more for myself. That really rocked my world. Having greater access to my intuition has made a tremendous difference in how I show up in relationships and my professional life. This program also quieted the nattering and constant critiques that I had about my my thick legs, round backside and unique nose. Now I appreciate those body parts and what makes me me…strong, powerful, womanly and beautiful."

— Jen Hibbits, Partner, Sunset Social Media Relations
"In the Women, Power & Body Esteem Workshop, I dropped the litany of negative comments I used to make about my body every morning in the mirror. I feel alive and at home in my body. I experience more ease and joy in my work and relationships. Since the workshop, there has been an explosion in my self-expression as a powerful and beautiful woman. I am creating and living an extraordinary life of my own design."

— Peggy D., attorney
"As I look back, I can see the culmination of factors that lead to my discomfort with 'being in my body.' I was giving my power away and dwelling in suffering and martyrdom. The Women, Power & Body Esteem Workshop gave me the direction that I needed to take back my power and to learn to love myself just the way that I am. The workshop gave me a safe, comfortable, supportive place to discover my authenticity and I was able to experience my true self for the first time. Life has never been the same!"

— Kristen B., student
"As a result of my participation in the Women, Power & Body Esteem workshop, exercise and fun now go together. I've experienced an increase in energy and productivity that has occurred naturally and is reflected in every area of my life. I now enjoy an aliveness I never thought possible."

— Gloria O., U.S. Department of Energy
"After participating in the Women, Power and Body Esteem workshop, I gave up engaging in disempowering conversations with myself and with others. This declaration has lead to an abundance of advancements in my life, which have evolved easily and effortlessly. A shift in my consciousness was all that it took to recognize my value to myself and the value that I am now bringing to others."

— Molly P., graphic artist
Fill out the form below, and we will contact you to discuss your needs and determine if this certification is a fit for you: