Coaching
Rita offers several powerful individual coaching options to break through your limitations and propel you and your business to the next level.
Contact us for a personal discussion about which option is right for you.
---
This year long program is for people that are serious about taking action, gaining traction, and making a quantum leap in their businesses and lives for 2018 and beyond. You will be receive 1-on-1 coaching from Rita, and you will be supported and inspired by a select group of like-minded professionals taking leveraged action to achieving your business goals and increasing your ability to receive unlimited abundance.
---
This top-tier coaching program is custom-designed to meet your needs precisely. This program is designed for you to have exclusive one on one access to Rita including 16 Coaching Sessions, 3 Private VIP Days, exclusive email access, and much more.
---
Spend an entire day with Rita as you clarify your niche and have a breakthrough in your mindset that will enable you to take a quantum leap in your business. You will craft your offerings, stand behind your value and charge what you are worth.
---
Experience working directly with Rita in a cost effective way. Take your business to the next level and gain fast traction and momentum. This Group VIP Retreat Day will set you up so your visions and goals can become a reality.
---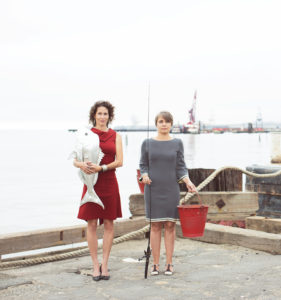 "Prior to working with Rita, we held a number of off-site, facilitated retreats for our firm. They had been somewhat successful but we never felt they took us to the next level as an organization. When we brought this up with Rita, she opened our eyes to the power of co-creating a vision with our team. Rita worked with us to design our 2-day retreat in January.
It was a resounding success. Her method and guidance allowed us all to envision and explore in a supportive, creative context. The process was logical and encouraged active involvement. We were thrilled with the level of participation by everyone. It wasn't "work". We had fun. And the results blew us away!
After developing the vision together, we spent the second day identifying the ways and means for putting this into place. We prioritized and assigned people to identified projects. Everyone had a renewed sense of confidence and enthusiasm for the direction we are headed. The collective take away from the retreat was how very much we all are in alignment and share a common love for our work. Since then, each task group has set up goals for the year. Some have been achieved already in one month. The Company spirit remains high as we have a collective vision and action plan in place.
Rita takes great care in truly understanding each person and the organization. She has the ability to graciously tackle any "elephants in the room" and bring out a deeper meaning to issues at hand. We have grown personally and professionally at a rate we could have never expected. This has resulted in an increase in profitability each of the 3 years of our working together. We highly recommend working with Rita!"
Kate Stickley and Gretchen Whittier, Partners
Arterra Landscape Architects
---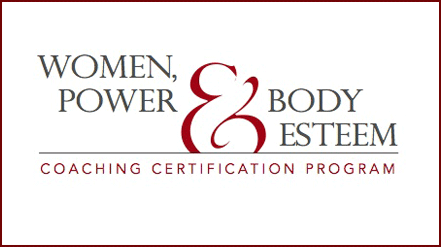 Become a certified "Women, Power and Body Esteem" Coach in this personally-transformative training program. Learn to mentor other women in accessing their worthiness, awakening to their power and beauty as a woman. Help others to find freedom, once and for all, from the belief that how one looks is a measure of self-worth.